CONGRESS VENUE
Grand Hotel Dino, Baveno
SURGICAL SESSIONS
Are going to be performed in Milan, Italy at Niguarda Hospital, IRCCS San Raffaele Hospital, and ASST Santi Paolo e Carlo.
LANGUAGE
The official language of CiLR 2022 is English.
SOCIAL MEDIA
We are using social media at the congress to encourage an open discussion on urology science and experiences at the congress. CILR congress speakers, opinion leaders, delegates and media share their ideas, commentary and photos on Facebook and Twitter. You can follow CILR on Facebook via www.facebook.com/challengesinlaparoscopy and on Twitter via @CILR22 Use #CILR2022 to discuss the Congress, and join the conversation!
SCIENTIFIC SECRETARIAT
Vincenzo Pansadoro Foundation
Via Aurelia 559, Rome 00165, Italy
Tel +39-06-66418008
Fax+39-06-6630771
info@fondazionevincenzopansadoro.com
www.fondazionevincenzopansadoro.com
MEETING PLANNER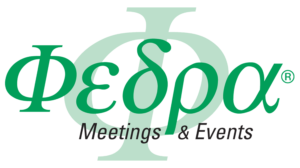 Fedra Congressi
Viale dei SS. Pietro e Paolo 21,
Rome 00144, Italy
Tel +39-06-52247328 – Fax+39-06-5205625
Email: info@fedracongressi.com
Web site: www.fedracongressi.com