CONGRESS VENUE
OGR – Officine Grandi Riparazioni
Corso Castelfidardo, 22, 10138 Turin, Italy
LANGUAGE
The official language of CiLR 2021 is English.
CLOTHING
During the entire meeting, attire will be informal.
CLIMATE
The climate is continental. We can expect an average temperature range in June between 25 (maximum air temperature) and 14 (minimum air temperature) with a quite high humidity (75%).
LOCAL TRANSPORTATION IN TURIN
Public transport in the city is well organized. Trams, buses and metro. Tickets must be purchased in advance at tobacco shops or metro stations (1 ticket valid for 90 minutes 1,70 Euro).
Click on the following link to discover all the transport fares: http://www.gtt.to.it/cms/en/fares
Find here the points of sale, where can buy your tickets: http://www.gtt.to.it/cms/en/pointsale
TAXIS
You can take a taxi anywhere in the city. You can ask the concierge of your hotel to call one for you or you can dial the +39 011/5730 or 011/5737.
VISA REQUIREMENT AND LETTER OF INVITATION
articipants coming from EU nations as well as USA, Canada, Australia and New Zealand citizens, do not need visas to enter Italy. Most NON-EU citizens from other countries are going to need a visa and, sometimes, either a statement or a permit of stay in order to formalise their visit in Italy. As visa regulations are continuously changing, we strongly recommend you to consult the official website of the Italian Ministry of Foreign Affairs (http://vistoperitalia.esteri.it/home/en) for updated and detailed information for foreigners regarding visas for Italy and permits of stay. Information is offered in English and in other languages. Participants requiring Visas should initiate the application process at least 3 months prior to their departure date. The Organising Secretariat is not able assist participants with their Visa application and cannot intervene with Embassies or Consulates on behalf of any participant.
To request a Visa invitation letter please send an e-mail to Fedra Congressi at info@fedracongressi.com. Only fully registered participants whose full payment of the registration has been received can obtain a personal invitation letter. Please note that the Visa invitation letter only aims at assisting participants who need to obtain a Visa or a permit to attend the Congress. Invitation letters do no constitute a commitment from the organisers to cover any kind of expenses or to provide any financial support. All expenses incurred in relation to the conference remain the sole responsibility of the participant.
LIABILITY
CiLR 2021 Secretariat and Organisers cannot accept liability for personal accidents or loss of or damage to private property of participants and accompanying persons. Participants are advised to take out their own personal travel and health insurance for their trip.
ELECTRICITY
In Italy electricity is generally supplied at 220 volts and a frequency of 50 Hz. Plugs are normally with two or three pins. Plug adaptors or converters might be necessary for those coming e.g. from the USA, UK and Japan.
SOCIAL MEDIA
We are using social media at the congress to encourage an open discussion on urology science and experiences at the congress. CILR congress speakers, opinion leaders, delegates and media share their ideas, commentary and photos on Facebook and Twitter. You can follow CILR on Facebook via www.facebook.com/challengesinlaparoscopy and on Twitter via @CILR21 Use #CILR2021 to discuss the Congress, and join the conversation!
SCIENTIFIC SECRETARIAT
Vincenzo Pansadoro Foundation
Via Aurelia 559, Rome 00165, Italy
Tel +39-06-66418008
Fax+39-06-6630771
info@fondazionevincenzopansadoro.com
www.fondazionevincenzopansadoro.com
MEETING PLANNER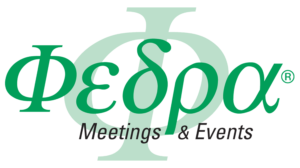 Fedra Congressi
Viale dei SS. Pietro e Paolo 21,
Rome 00144, Italy
Tel +39-06-52247328 – Fax+39-06-5205625
Email: info@fedracongressi.com
Web site: www.fedracongressi.com